Tamilians are well known for uniting with one another in times of need, no matter what their caste, creed, and culture might be: 
1) When the Supreme Court wanted to ban the conduction of "Jallikattu" the traditional Tamil sport held in Pongal, every youngster of the state participated in the pro- jallikattu protest and were successful in legalizing the sport. This protest ended up receiving praise all over for having taken place so peacefully. This incident displays the unity and acquiescence of the Tamil people.
2) When the entire Chennai was torn down by the fury of nature through floods in 2015, the rains may have won the battle but humanity won the war. Every person of the state came together to help the suffering people revive and recover. The entire state provided support through donations and manpower.
3) Not only for Chennai, but when Kerala was affected by floods in 2018 once again Tamilians united to help them out of this critical situation by providing as many needful supplies as possible.
4) Even though Tamil Nadu is filled with different cultures, religions, and languages, the people chose to respect each other's culture to maintain unity.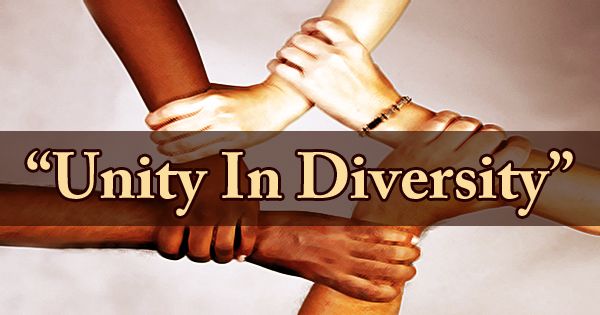 5) In Tamil Nadu, Hindi might not be accepted as a national language, but people speaking Hindi are treated as friends showing their nature of unity.
6) The unity of Tamilians has made Tamil one of the official languages in the world's most advanced economies.
7) People in Tamil Nadu choose to not use their caste names but their father's name as a surname.
8) People from Tamil Nadu have accepted many people of different cultures as their leaders, for example, Jayalalitha(Kannadiga), MGR (Malayali).
9) Tamilians have maintained peace and harmony, also increased literacy rates, and become globetrotters.
10) Tamilians have lived up to the Indian standard of "Unity in Diversity".
Aside from this, our entire nation follows the path of unity and humanity above all. the people of Tamil Nadu have proved themselves true to this motto from time to time. by changing things instead of complaining about them.