Muhammad Shiad,17-year-old boy from Koothuparamba of Kannur district, Kerala. Designed a project for his 12th grade school event assigned to him. He had been glimpsing at his mother working all day and night all by herself. Shiad is feeling bad after hearing his mothers exhausted sighs and weary yawns. He could notice his mother making her way around the house without caring about herself.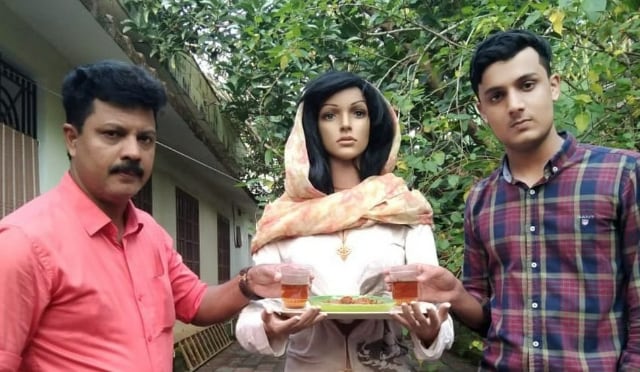 This is when the idea popped up in his mind like a lightning in thunder. He planned to design a robot which could help women like his mother in wiping off the chores? 
He shared his idea with his friend Arjun. And together they began working on the project. The robot is a "Female Android Pathoothy". It is made up of a plastic tool, some aluminium sheets, a female dummy, a serving plate, etc.
The robot is regulated by an ultrasonic sensor. The mobile application is developed through the MIT app and Atmega MicroController. The robot can operate both automatically or manually. The cost of building the robot is Rs 10,000.
Shiad says "Pathootty can easily carry 5 or 6 kg weights. I named it Pathootty because it moves after identifying the specially designed path," 
This robot is similar to a typical Indian woman wearing Indian attire, a dupatta is neatly kept over her head and around her shoulders. She holds a tray of breakfast and newspaper.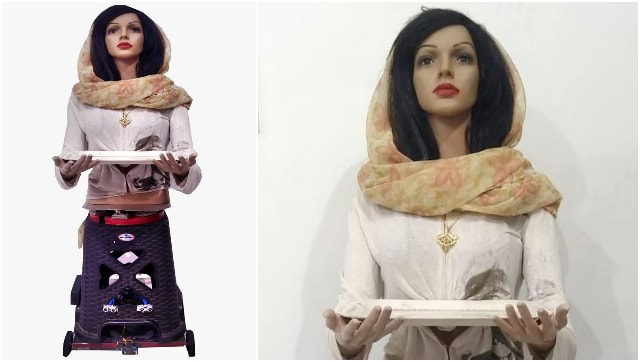 Also Read: A 56 Year Old Kollywood Actor Got Married To A 23 Year Young Girl ??
The idea of designing a robot to help women is a radiant idea to strike a school-going student. We need more students like Muhammad Shiad for the Indian growth and development.  Insydfeed appreciates and salutes students like Shiad for their immense dedication and talent.