On the day India recorded a massive amount of 1,761 deaths our prime minister Narendra Modi addressed the nation. All over social media "#ResignModi" has been trending as the country is enormously being affected by the second wave of Covid-19 and our government failed to take the right measures. 
The speech on 20th April 2021, has proved that our PM has not learned from the mistakes of the past, he has said "nothing at all" no account is taken for the disastrous failure to cope up with the crisis. Here are a few highlighted points that made no sense:
1) Don't go out unless necessary! *Like attending BJP rallies?
How is attending BJP rallies and Kumbh Mela in huge numbers suddenly that necessary than the safety of people's lives?.
2) India has made huge progress on medical Infrastructure in a year. *Who are you fooling?
People have returned from the government hospitals without being vaccinated due to a lack of medicine. There is a lack of doctors, oxygen, ventilators, and so on. How is this progress?
3) Everyone is wearing a mask and has been disciplined for a year. *Interesting Mask, right!!
Wearing a mask with Narendra Modi's face made of cardboard in the BJP rallies, how is that disciplined or even protective. 
4) Lockdown is not needed! All the states should avoid it as much as possible. *If not now, when?
The nation is going through the surge of Coronavirus, how is the lockdown not necessary now but was necessary during 10 times fewer cases. 
5)Migrants should be advised to not return. *After providing no means of transport and livelihood during the last lockdown?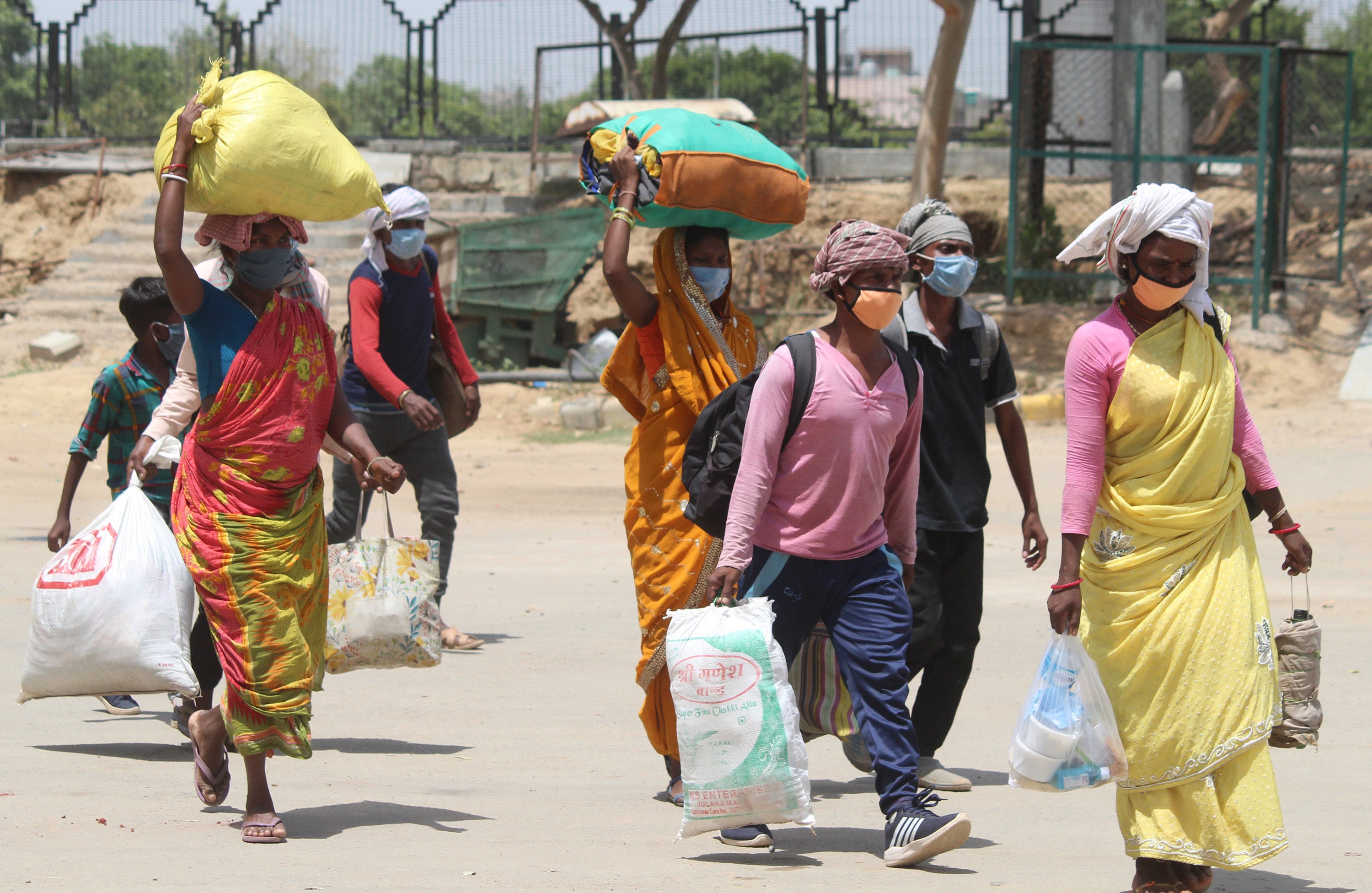 The death of the migrants walking their way home through railway tracks amid the lockdown is still a fresh memory. On what faith do the migrants not return after having faced so much struggle during the last one.
Netizens have been slamming Narendra Modi over social media over his last speech. The overall conclusion of his press conference was that "we aren't able to handle this anymore, take care of yourselves on your own".