For all Muslims, Eid al-Fitr is a festival to show gratefulness to Allah. For the help and strength, he gave them throughout the month of Ramadan. And to help them practice self-control. What about breaking the fast? Here are the top 5 dishes that are cooked during Ramadan!
1) Sheer Kurma
It is a sweet milk pudding with the goodness of vermicelli, a few nuts, and dry fruits. Sheer khurma has fans across the globe.
Also Read: Check This Famous and Must Visit Ramzan Food Destination To Break Your Fast This Ramazan 
2) Biriyani
Biryani is a mixed rice dish originating among the Muslims of the Indian subcontinent. It is made with spices, rice, and any meat.
3) Curries
The Indian Curries can be made in iftar and can be had in suhoor too. Eat curry with rice in iftar dinner, then make Rotis go with that curry in suhoor.
4) Gulab Jamun
The soft and delicious Gulab Jamun is made during the day of Ramadan. Every Muslim household has this special dish.
5) Raita
Raita is a side dish in Indian cuisine made of dahi together with raw or cooked vegetables. Nothing beats the heat like a mouth-watering Raita.
6) Kebab
Kebabs refer to Middle Eastern dishes. They contain grilled meat. Traditional kebabs can consist of either fish, lamb, or beef meat that are grilled on skewers with vegetables and/or fruit.
7) Haleem
Haleem is a savory porridge made with meat, wheat, lentils, and spices. A lot of meat with a good texture. It is widely consumed in the Indian subcontinent.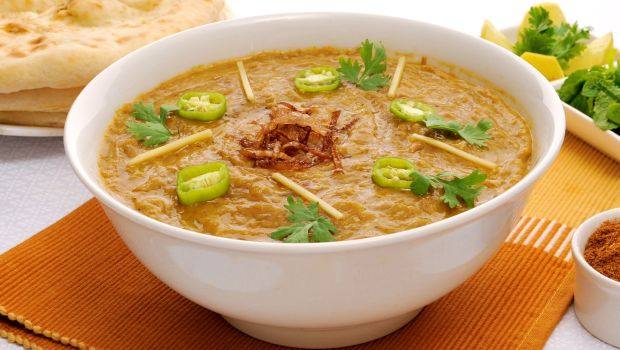 Which is your favourite dish on the list?
Comment Below