After a tiring week, we appreciate going out with our family for some dinner that has the best food to offer us. We always crave something scrumptious to eat at an affordable price. Or sometimes, there comes a day now and then, when we tend to hold a big event or party for our beloved acquaintances. The problem that we face is the huge portion of food that we should prepare at a given time.
Looking for an all-you-can-eat kind of restaurant? The spot where you can have food of any kind as much as you want under a fair charge?
Here are the top 7 buffet places that you can find in Chennai.
1.Global Grill Signee.
You can get a variety of multi-cuisine dishes from Europe, Mexico, and India here. If you are a grill-food person, then you must stop by this restaurant. And, if you are a North Indian or you prefer North Indian food, then this restaurant is for you.
Address: 15, 1st Floor, Sardar Patel Road, Adyar, Chennai.
2.Taj Coromandel, Anise:
Do you want to taste the cuisine of the entire world?
You will have it all in a single spot with an affordable price to devour as much as you want and anything you want.
Do you know what the beauty of this buffet is?
It's open all day and all night. Yes, it's a 24/7 open restaurant where you can have international food in the most tranquil ambiance. It's an adequate buffet place to have all kinds of food made by skilled cooks, which comes at a reasonable price.
Address: 37, Mahatma Gandhi Road, Nungambakkam, Chennai.
3.0 Barbeque Nation:
A barbecue enthusiast? Congrats, this buffet is for you. If you have any barbeque enthusiasts at home, seal some to take home.
Address: T. Nagar, Chennai, India
4. Seasonal Tastes:
It has casual decor and a warm and welcoming atmosphere, offering both local and global cuisine. Apart from Indian food, they offer Japanese, Chinese, Thai, Moroccan, and Continental food. 
Most importantly, they offer food based on the season. As a result, it's called "Saisonal Tastes."
Address: 154, Main Road, Velachery, Chennai.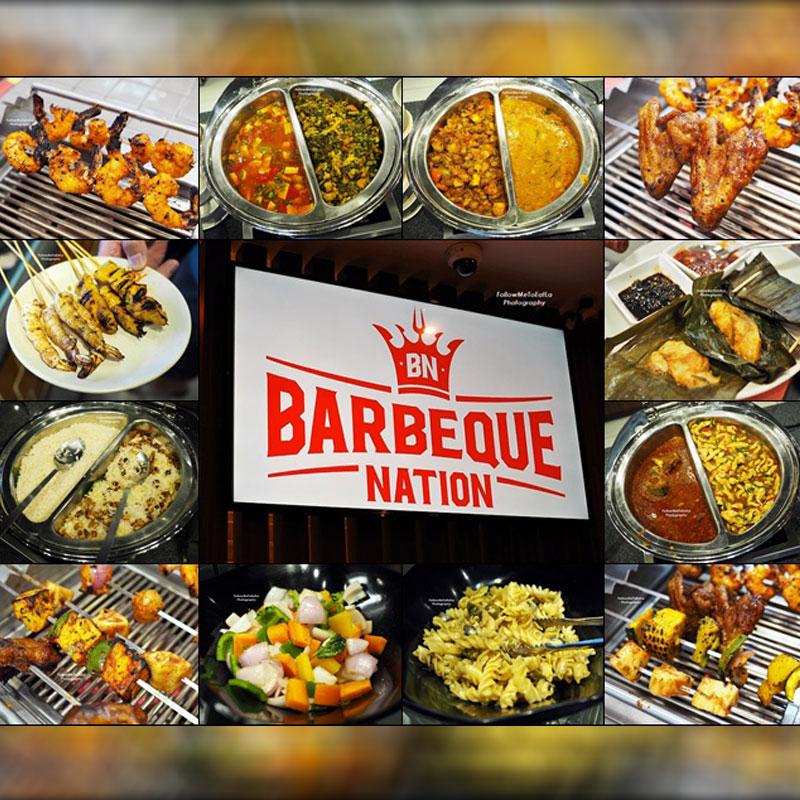 5.Annalakshmi Restaurant:
There is something about this restaurant that gives you a peaceful ambiance. This restaurant is organized with a temple theme where vegetarian food is offered. They have both northern and southern cuisines with the fairest chef as well. They have branches in Singapore and Australia offering Southern Indian food. This restaurant is famous for its thalis.
Address: 18/3, Rukmani, Lakshmipathi Road, Egmore, Chennai.
6.Chap Chay:
It's a modern restaurant with delicious Asian food made by the best chefs and served with good service. They offer Thai, Chinese, Malaysian, and seafood. They offer mouth-watering soups, noodles with sauces, and desserts as well.
Address: 120, St. Mary's Road, Alwarpet, Chennai
7.Madras Pavilion
It's a luxurious restaurant that comes with exquisite decor to gawk at. You are offered both Indian and international cuisines here. It's well-known for its Murgh Laal Mirch Tikka.
Address: 63, Mount Road, Guindy, Chennai.