Many times people tell women that they are man's property. Either by telling things to women or by controlling them. Every time women are considered below men. Here are a few instances
1) Pati Parmeshwar hota hai
There is more patriarchy and  women are being considered as their subject. But a real relationship is always considering each other equal. However, a woman is her partner and not his follower.
2) Beti toh paraya dhan hai.
Seeing your daughters as strangers in your own house? Do they don't have any rights to be treated like other men at home? Despite this, they are also considered as others' wealth. Is it gold or something that you consider as a thing that can be passed from one person to another?
3) Saali Matlab, aadhi gharwali 
Females are always being symbolizing to something or the other. In this case, they have made a joke out of women.
4) Akeli ladki khuli tijori hoti hai.
Comparing women to treasure boxes that are open. Women are not meant for comparison. Even women are equal to men and after all, we all are human beings.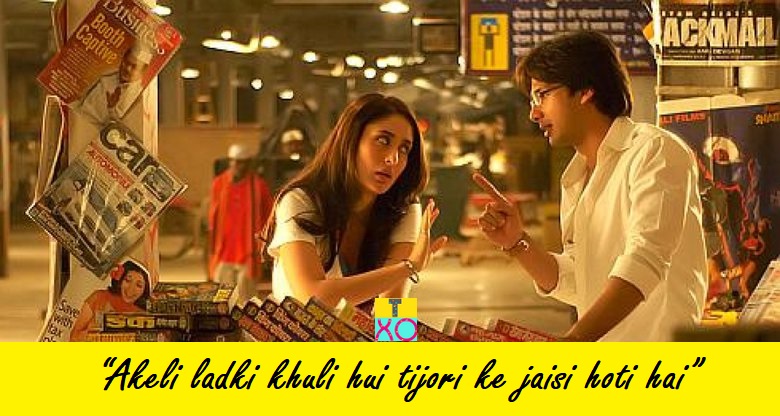 5) Pati ko ghar-kharche ka hisaab do/Pati se ghar kharche ki liye paise lo. 
Is it really necessary to take all accounts or give all the accounts to your husband? Even women have all rights to live independently. Why is it that she has to tell about every single thing and how she is running the house?
6) Pati ki Khushi mein hi aapki khushi hai.
Relying one's happiness on someone else is just so toxic. One cannot express their emotions. So please let women live happily and not make their life hell.
7) Kya maal/ Item hai!
Men are just objectifying women and it's just so nasty. It is not the way to treat women. After all, if some woman just randomly starts commenting on men. How would you even feel? If the politicians itself set this kind of example. What do we expect from the nation.
8) Kapde/Chunni/Pallu theek karo
Despite taunting women to correct their ways of dressing. Tell men to have control over their gaze. Why is it always women who have to listen to tantrums?
Every woman needs to live life the way they want to. So kindly stop objectifying woman as they as also human beings just like men