Looking at the variety of food and dishes on the Banana leaf will make everyone hungry! Moreover, this mouth-watering scene has a long history to go. Let's see all the reasons and benefits behind this custom.
Why do Indians Use Banana Leaves to Cook And Eat? 
Banana leaf has discovered its way into various Indian cuisines. It is used to boil, grill, and deep-fry various food. Leave can also be used as a serving plate and packaging material.
Scientific Reasons
Banana leaves are a powerhouse of antioxidants. It may help slow or control cell damage. Enormous amounts of polyphenols are present in it. Which are absorbed by the meals. And help in neutralising toxic free radicals in our bodies. They can also resist aging, lifestyle diseases, and cancer.  Banana leaves stop diseases like Parkinson's and hypertension.
Philosophic Reasons
The humble banana leaf expresses the deep philosophical thinking of South Indians. The leaf has a ridge in the centre that forms two separate parts. It might be a natural design. But South Indians see it as mind-matter dualism. The truth is that the side dish from the upper part is mixed with rice on the lower part. And also has a more profound significance.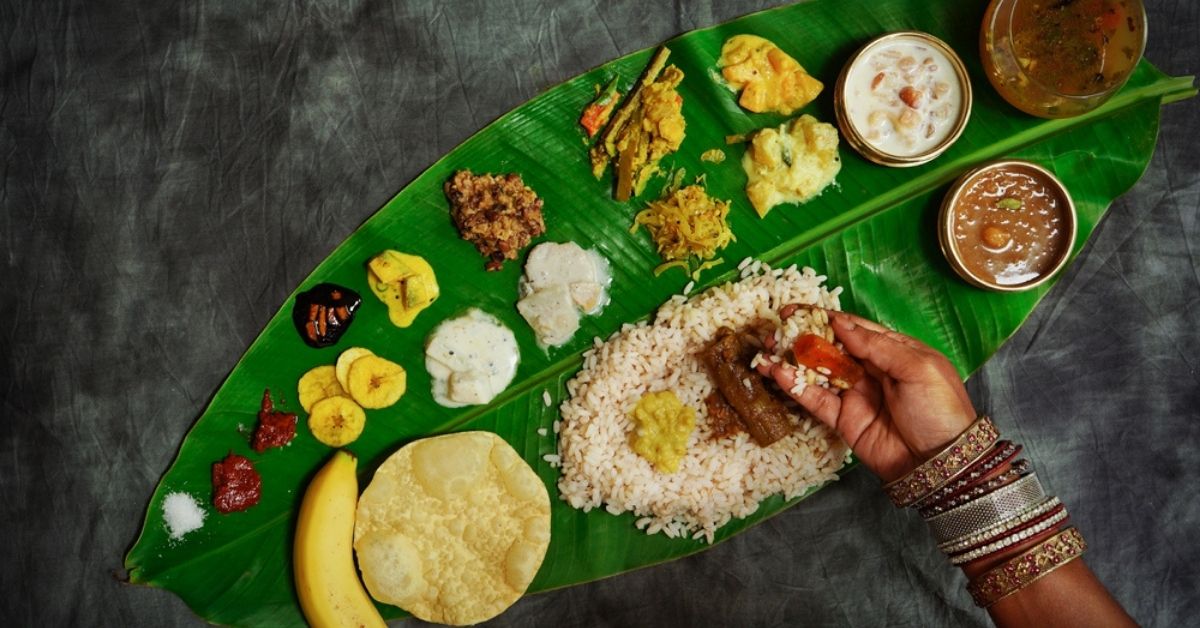 Eco-Friendly
Banana leaves are 100% environmentally-friendly. They will degrade just like other plant products. It is entirely possible to use banana leaves in place of plastic. There is no problem with cleaning up the leaves. Leaves can be discarded as they are eco-friendly manner.
So in conclusion, dining on a banana leaf is both nutritious and cost-effective.
Do you Love to eating on Banana Leaf?