Bollywood's famous rapper Honey Singh's wife Shalini Talwar accuses him of Domestic violence.
Shalini and Honey have allegedly been a couple for 20 years. According to the reports, the duo started dating in 2001. Following a relationship of 10 years, they tied the knot in 2011.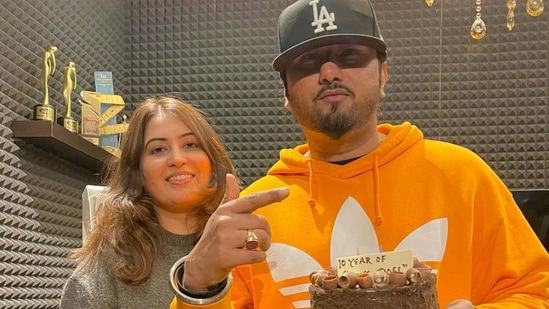 However, Shalini says Honey started abusing her physically since their honeymoon in Mauritius. She also accuses that his family has a hand in all this torture. 
Moreover, Shalini mentions how honey had cheated on her and went to extreme heights to keep their relationship hidden at the peak of his career. 
As a result, Shalini has filed a plea for protection against the atrocities of Honey Singh and his family. In addition, she accuses the rapper of physical, mental, sexual, economic, "Cruelty and torture". Shalini demands Rs 20 crore as compensation for all the abuse faced by her. 
A notice has been sent to Honey Singh ordering for a response by the court. However, the rapper is yet to respond on the issue.