Kollywood producer Ravinder Chandrasekhar tied the knot with television actress Mahalakshmi on August 29, 2022. The actress was being asked by Sun television if she got married because of money. However, as Mahalakshmi said, she is capable and financially independent to an extent. She alone can live and raise her son. although she was not ready for a relationship. However, she was convinced by the way Ravinder approached her.
The unexpected announcement by producer Ravindra and video jockey Mahalakshmi stunned the media. Now the coupes are inverweing for various social media and television channels. Ravinder Chandrasekhar, known for making blockbuster movies, will soon be releasing a vlog on "Fat Man Facts" based on his marriage.
On his instagram, Ravinder Chandrasekhar wrote, "People say that our lives will be good if we get a girl like Mahalakshmi in our lives, but I got a Mahalakshmi herself. Coming soon live in FAT MAN FACTS Kutty story with my pondatiiii."
The couple have been receiving blessings as well as trolls from social media platforms. Meanwhile, Mahalaskhi's answer to the interviewer of Sun Television was, "I don't have the necessity of it. I earn well and have the confidence to raise my son. My father is also a great choreographer in the Telugu film industry."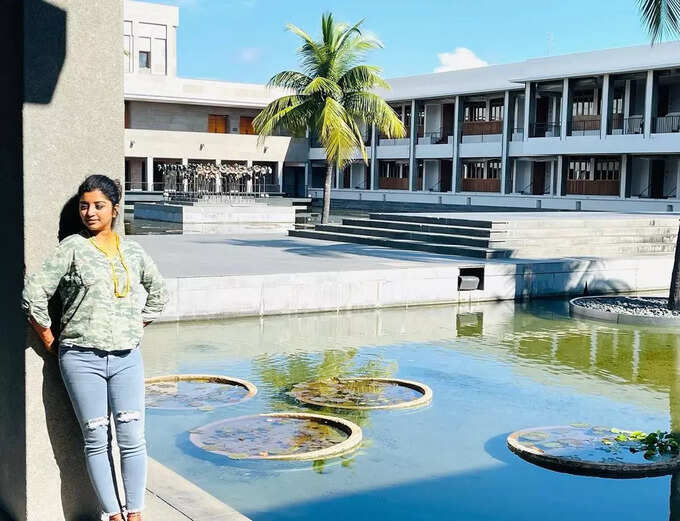 Also Read: 7 Mouth Watering Buffets In Chennai You Definitely Need to Visit This Weekend
The only concern for her is the tag of a producer. Even if Ravinder was not a producer, she would still marry him. because of the way he approached her. She also said if there was another person who would come and ask her in the same way. Her approach would be the same. People will always criticize others when it comes to money, Ravinder said.