Have you ever thought of keeping yourself fit? Or do you have any role models that you want to follow and become like them? Here is the famous athlete Virat Kohli's famous workout routine.
Let us see what Virat does to keep himself so fit. He is also a role model to many these days. Looking at him might give you the inspiration to start off with the workout.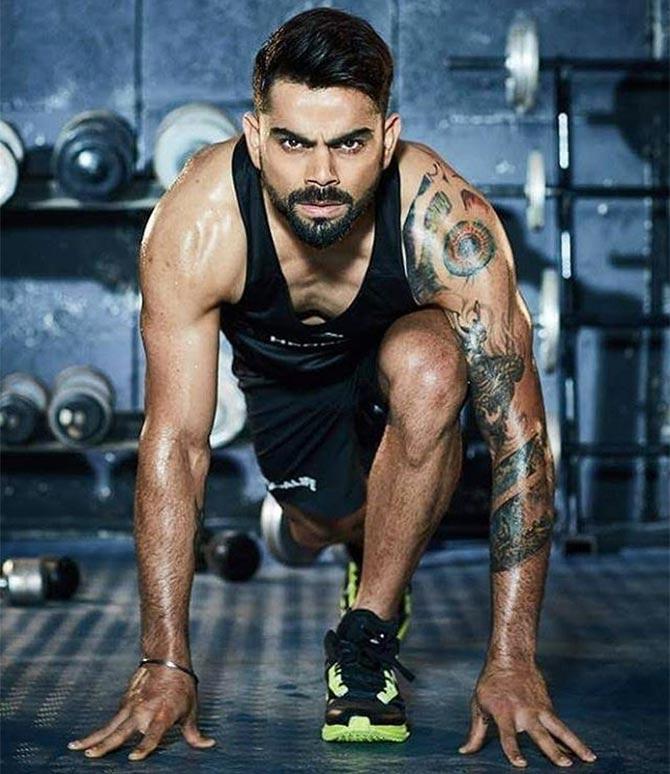 Virat Kohli strictly follows a 5 days workout plan, with two days of rest. 
Staring with cardio and few exercises to set himself for doing something great. 
During the vacations, he concentrates on building muscle mass. Additionally, he focuses on strengthening his legs, back, and core.
Warmup
This is something very important before you start off. Whether you are working out or getting ready for a game. So Kohli never misses his warmup and does running. He runs at the speed of 15kmph for 20 minutes.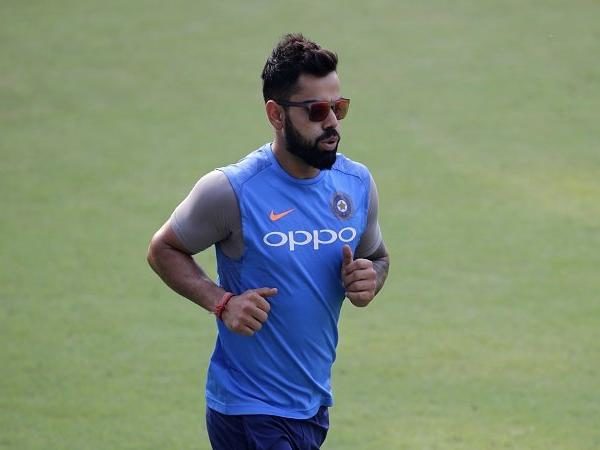 Compound Training
In order to strengthen the body, he performs squats. This helps in strengthening and increase muscle mass. Kohli is a great fan of these.
Deadlift
Kohli performs a splendid 145kg deadlift. This is really very helpful in strengthening the back. But before you try this, make sure you take training from a well-trained person.
Power Snatch
This involves all you muscles of the body. This helps in developing power, speed, volatility, and coordination in his game.
Power Clean
Kohli never misses power clean in his workout routine. Doing this will help you run faster and jump farther and higher. This will improve your strength as well.
Workout Music
Virat Kohli has a diverse taste when it comes to workout music. It varies from British songs, to rock songs to Punjabi.
Diet and Nutrition
For anyone who wants to make themselves fit. Diet is very important and you need to have proper nutrition in your diet. 
In order to get fit, Virat just ate vegetables and stopped consuming junk foods. Along with working out, he lost 6-7 kg within 8 to 10 months. However, his present diet plan now includes plenty of vegetables, eggs, dal, quinoa, and lots of spinach. 
If you are a fitness freak, share your workout plans in the comments below.