What makes a wedding interesting? Is it the fun that everyone has or the drama? How about adding another person and making it a love triangle. 
This strange incident is not less than a dramatic serial. This took place in Sakleshpur taluk of Hassan district in Karnataka. A village Panchayat decides to flip a coin to decide the result of the love triangle.
This is a story of a 27-year-old man from Sakleshpur who meets a 20-year-old girl from the neighboring village and falls in love. Following this, six months back, the man met another girl and placed alongside. The incident came to sight when a family friend of the man caught them with one of the girls and informed his family members. Meantime, the girls were unaware that the guy was unfaithful.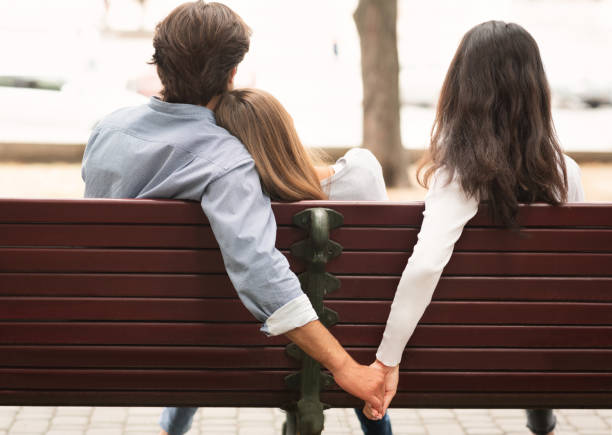 When the man's family questioned about the incident, he told that he loved the girl and was wanted to get married to her. The family was dead set against this affair. So they decided to find another girl for him. Subsequently, the other girl later found about the guy's family's decision. In the meantime, the other girl also learned about the blooming and came over to visit the man and his family. 
The situation ran down such that the entire village got to know about the love triangle. A month back panchayat was set up for the same. There was a war of words between the two girls in front of Panchayat in order to marry the man. 
On Friday, one more Panchayat meeting was arranged to come to the final conclusion. All the families had agreed that Panchayat's decision would be the ultimate. The panchayat decided to toss the coin to decide which girl would marry the man. 
It was reported,  "There are versions about what happened next, both leading to the same climax" 
According to the first version, the first girl won the toss and the man agreed to marry her. However, in the next version, the man spoke about his decision to marry the first girl. 
Despite that, the second girl congratulates the first girl, she slapped the man and warned him. "You may have walked over me. You may or may not live a life of content. But know that I will definitely lead a wonderful life right in front of you. Also, beware because I won't spare you either," warned the second girl.  
As per the reports, the couple is now married. 
comment your views