We all know how generous and helpful Sonu was during the time of the pandemic. Though many of his other counterparts reached out their hands during the pandemic Sonu did something extra and he was assisting the needy all the way and made sure they are safe and sound and reached their home. He arranged transportation for the migrant workers to travel from one place to their native, flights for students who were studying far away from their homes. He also arranged for oxygen cylinders, hospital beds at the time of need for people who could not afford it. 
Later, he was accused of pulling a con, and all this was a PR stunt and his house was raided for alleged tax evasion. But those who actually got benefited and those who were inspired by his act of love became his fan. And that is the reason when the Padma Shree awards 2020 took place, several of his fans became agitated by the fact that Sonu Sood wasn't awarded one.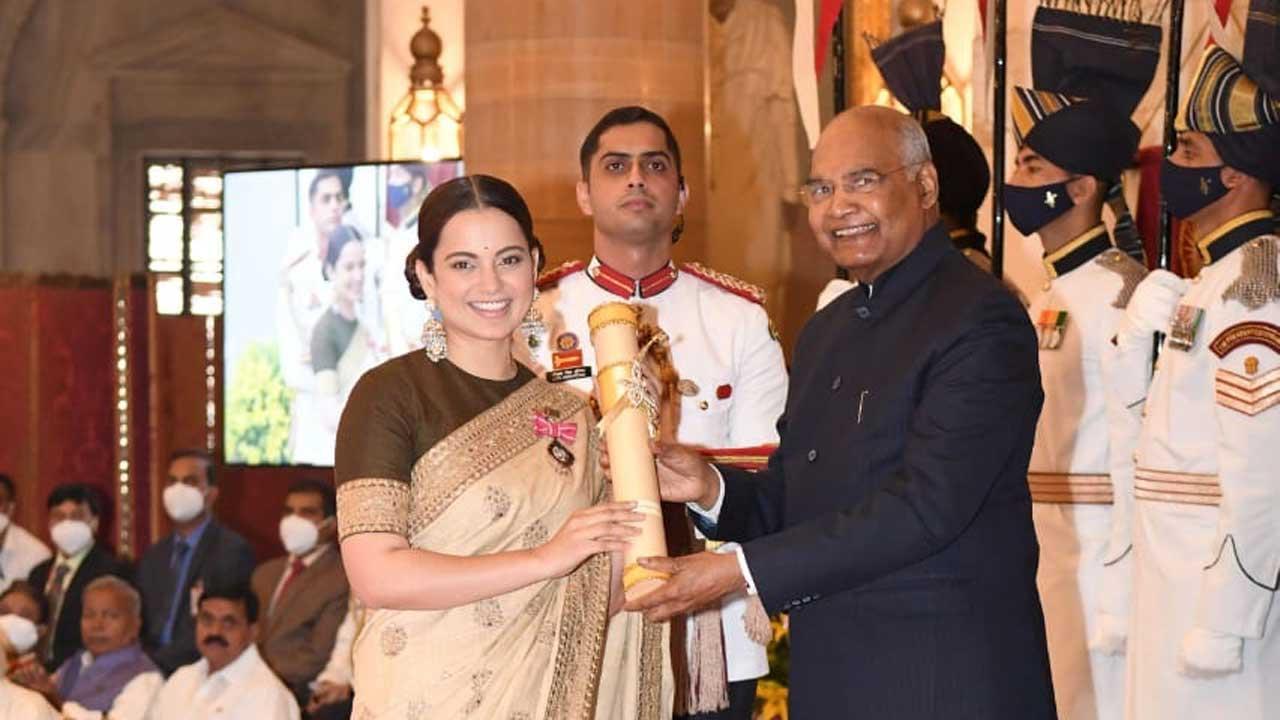 To add fuel to the fire, Kangana received one. As she too was in a similar case like Sonu. She got suspended from Twitter for her hate speech. The fans failed to realize that she got one in the field of performing arts.
The president was overjoyed to hand Sonu Sood the much deserved Padma award. pic.twitter.com/ZWKSVgxOAE

— Paytaai Pawrota⚽💨 (@Pawrota) November 9, 2021
Just 2 images say a lot about the condition of our country.#PadmaAwards #PadmaAwards2020 #Sonusood #KanganaRanaut pic.twitter.com/NCEv0teLcZ

— 🚩Sri Sri Sri Srimad Jagatmindri MahaswamigaLu 🛕 (@jagatmindri) November 9, 2021
People are shocked that Padmashree Sonu Sood should have got Kangana Ranaut. In which world you are, you are not here at work, you get it for spreading lies and hatred.@SonuSood #SonuSood pic.twitter.com/HVZL2kELpX

— SALMAN KHAN FC (@BeingSalman55) November 10, 2021
Padma Shri received for Tweeting bullshit & nonsense against minorities.
Sonu Sood deserves every bit of this award rather than this Immature woman. https://t.co/qFNM6sMFb5

— Aejaz (@Aejaz83461681) November 9, 2021
Sonu Sood was the rightful deserving of the Padma Shri award, but don't know why Kangana Ranaut was given it maybe for spreading hatred.@SonuSood #real_hero_sonu_sood pic.twitter.com/Wqe0bwrS5f

— samir_khan (•_•) (@samir_khannn) November 9, 2021
Suprisingly, Sonu Sood's contribution was considered undeserving for Padma Awards.#PadmaAwards2021 pic.twitter.com/sKxsm898Lr

— Rohan Srivastava (@srivastarohan) November 9, 2021
Padma Sri ka Asli haqdaar Sonu Sood sir h kangana ni…#Sonusood#Padmashri

— Ali Idrisi (@AliIdri84121602) November 10, 2021
Sonu Sood ko kyu nhi mila Padma sree

— Ram narayan Panjiyar (@RamnarayanPanj6) November 10, 2021
The rightful deserving of the Padma-Shri award is none other than our real-life most loved one @SonuSood, but don't know why
he was excluded !
Hon Resp @rashtrapatibhvn @PMOIndia
Can not we expect Padma-Shri to a genuine deserving.
This is how disappointment begins. #sonusood

— Gaurav Osta (@GauravOsta) November 10, 2021
Do you feel like me, in fact if someone was the rightful deserving of Padma Shri then it was Sonu Sood, the real hero of the country, the protector of millions of lives, the country can never forget him, we are proud of you and will always be thank you sir @SonuSood

— GARIMA MEENA (DAUSA) (@GarimaTribal) November 9, 2021
Padma Shri is not for Sonu Sood but it is for Kangana, honoring the person who served people day and night would have been the pride of our country, by giving Padma Shri to Kangna, our government has told that everything is sold nowadays. tell me you want to buy,

— Mohd Lukman (@TSP_Lukman) November 10, 2021
Though the celebrities are unknown to the crowd personally, the love their fans have for them is incomparable.