The novel coronavirus has not only affected humans but also animals. This is something very sad as the animals cannot speak and share their problems with anyone.
Despite the hurdles, caretakers and the doctors have spent 50 restless nights trying to save the lions that were affected by coronavirus.
The discovery
The Arignar Anna Zoological Park which is also known as Vandalur Zoo in Chennai found a juvenile lioness puffing and blowing in her cage during the eve on the 1st June. Neela, the nine-year-old Asian lioness, had a high fever, a cough and a runny nose. 
The doctors observed her, gasping for breath and suddenly Neela lost her life within a day. 
Neela's death traumatized Dr. Sridhar K and his team. Along with Neela, there were nine lions who lost their appetite and also suffered cold and were gasping for breath.
Dr. Sridhar
Dr. Sridhar was a veterinary surgeon at Arignar Anna Zoological Park.
Soon after this the doctor and caretakers realized that something was strange with the lions. The doctor said,
"We had suspected COVID-19 but were not sure why the animals were so sick, as coronavirus positive lions in other zoos were asymptomatic."
Meanwhile the same night Dr.Sridhar's doubts were confirmed that 9 lions of the zoo along with Neela were affected by the SARS-CoV-2 virus. Since delta variant strain had the potential to kill humans, the zoo officials were sure that it would also be harmful to the animals as well and could kill the lions in less than a few days.
Working through the nights
The next 50 days were so stressful for the whole team staying up till all hours for almost 2 months. The nights were hard and the team was successful in saving 13 lions out of 15. 
The lions were examined and tested closely, said the Deputy Director, Satish Gidijala IFS, and Dr. Sridhar.  
Not any roars, except coughs.
There was something abnormal a few days before Neela's death. The Lion's Safari is an 18 Acre land parcel where the 15 lions were sheltered. 
As reported by Dr. Sridhar, healthy lions roar at least once a day in a ceremony called "presence call", to convey and show their appearance. Sridhar recollects that the lions would give a presence call that would be heard over 15 kilometers every evening one after the other. But these roars were missing in the same week. 
 Four lions were found coughing continuously over a stretch of 20 minutes and had a cold. The two oldest lions named Bhuvana aged 19 years and Kavitha aged 23 suffered SARS-CoV-2.  Taking care of them was the biggest task for the veterans.
Neela's Death
Sridhar says "It is not so easy to take nasal swabs of lions", and starts to laugh. Confining the lions into squeeze cages( by hydraulic mechanism size of the cage would be reduced once the animal enters into it) the samples of the four lions were taken and sent to a laboratory in Bhopal which is an authorized institute for testing animal samples for pathogens, National Institute of High-Security Animal Diseases(NIHSAD). After five days, Neela passed away in her cage and NIHSAD confirmed that the four lions the reports arrived with were positive.
Neela's two-year-old cubs Niranjan and Pradeep also showed symptoms of covid and they along with the other 4 lions were also tested positive. It was sure that the other lions were also positive for Delta Variant.
This was a big challenge for all the doctors since humans can be kept in the ICU(Intensive Care Unit) and their oxygen levels can be examined. When it comes to wild cats it was very difficult, since it was unattainable to put them in a CT machine to check the infection or damage caused to the lunch or to clip their tail or tongue. 
The only thing they could do is keep their eyes open and look after them with careful consciousness day and night. They could just check their temperature with a digital thermometer.
Dr. Sridhar said
"The SARS-CoV-2 Delta variant had killed many patients in the second wave. I had heard of people who suffered respiratory failure and died within a day. And I had seen the exact pattern with Neela. Out of the blue, she started getting breathless and collapsed to death. That is when I knew that our lions were in serious trouble." 
Providing Drugs
After the death of Neela, the 14 lions were given antibiotics and antipyretics to decrease their temperature and they were also provided with Immunization and vitamin products.
The medicines were provided with their feed and a few were injected.
Their meals were changed as they were not able to eat. Satish said, "Instead of beef, we tried mutton and chicken to see if they were eating. Some lions like Bhuvana and Kavitha found it difficult to eat solids. So we gave them mutton soup with medicines mixed inside. We even left platters of mutton, beef, and chicken so that they had options to pick from. This worked and the animals began to take their feed." 
For seriously sick lions saline treatment and fluid therapy were started. Sridhar said "It is an incredibly tough task. Sometimes the lions would bite the tube off and we would have to distract them to stop them." 
Pathbanathan's death
When all the 14 lions were recovering, suddenly there came a disaster. During the dark hours of June 15, A 12-year-old lion named Pathbanathan was found dead in his cage due to lack of intake of medicine.
During the post-mortem, the results were not clear as to how the animal was infected through the virus. "What we found was that he had died due to respiratory distress. There was mucus accumulation in the lungs due to which he could not breathe. His lungs suffered considerable damage," said Sridhar.
Putting their lives in danger to save lions.
The doctors threatened their safety. For instance, at one point when Neela collapsed, Dr. Sridhar went inside her cage and executed CPR (cardiopulmonary resuscitation) on her by compressing her chest.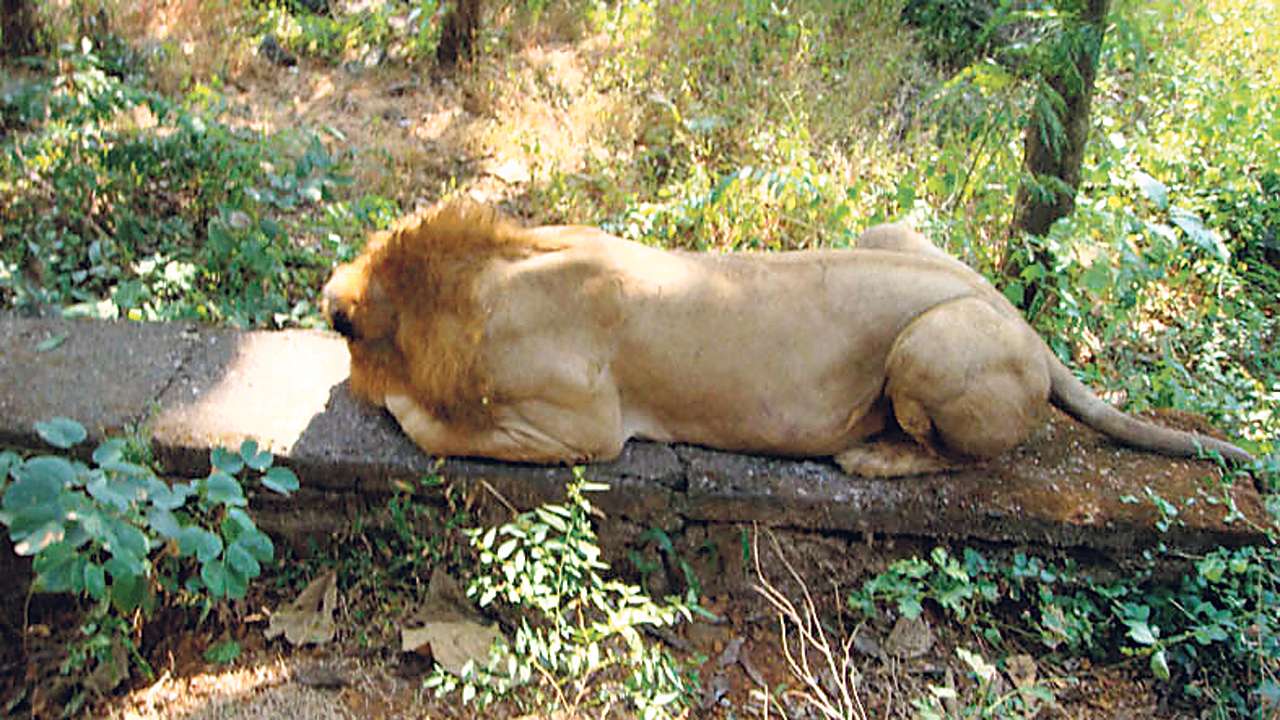 "It was a desperate attempt and an instinctive act. However, it didn't work on her," said Dr Sridhar, who had a special connection with  Neela. In addition to this, he also said "She would run to me when I visited her cage and allow me to pet her. At the time she collapsed I knew it was safe to enter the cage as she was very familiar with me and was not in a position to hurt me." He recollects the memories that the nine-year-old was very interactive. 
The most difficult task was wearing the PPE( Personal Protective Equipment)kits to ensure their safety. During the sunny days, they had to wear the suit for almost 11 to 12 hours per day.
Hard work never goes in vain, and yet they were successful in saving the 13 lions as they recovered completely. Dr. Sridhar reports,
"Now they are feeding well and roaring every day." 
On July 24th all the lions of the zoo were tested negative after 50 days of being tested positive.