Amidst the ongoing chaos of religions within the country, such instances of harmony somehow give hope. After all, we are supposed to LIVE TOGETHER.
On Friday, Varanda Vir Maharaj Mandir organized iftar (fast-breaking). They invited at least 100 Muslim village residents to break their Ramzan fast. Later, the men offer Maghrib namaz in the temple premises. The temple is around 1200-year-old. It holds special significance for the people of the village.
The Dalvana village is fostering brotherhood between its communities. The Census 2011 reports that the village's population is 2500. There are communities such as Rajput, Patel, Prajapati, Devipujak, and the Muslims. The Muslims will help Hindus during festivals such as Ram Navami and Holi.
Pankaj Thakar is the temple priest. He said that this is the first time the doors of the temple were opened for Muslims.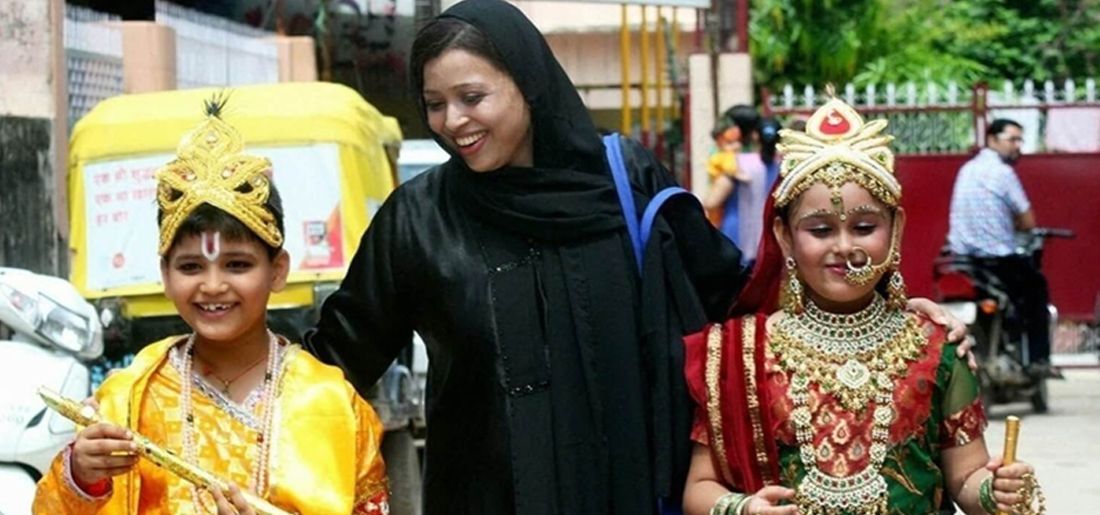 The priest Said,
"We arranged five to six types of fruits, dates, and sherbet for over 100 Muslims who are fasting in our village. I personally welcomed the Maulana sahib of our local mosque today," .
As per the Muslim in the village, the place and villagers live in absolute harmony. And they celebrate every festival, irrespective of the religion and community.
What are your thoughts about this beautiful place.
Comment below