Remember how Harry Styles sparked debates across media platforms about masculinity and gender-fluid fashion? When a man decides to adorn a feminine silhouette such as a saree or a dress, the world questions their very existence.
But this guy isn't affected by the 'What will they say ideology'. He is even rooting to normalize watching men in skirts. Jainil Mehta is an artist who loves to dance. He is taking over the streets of New York City in bright skirts as part of the #meninskirts series to make clothing more inclusive. Mehta feels that every person should be free to dress up their way.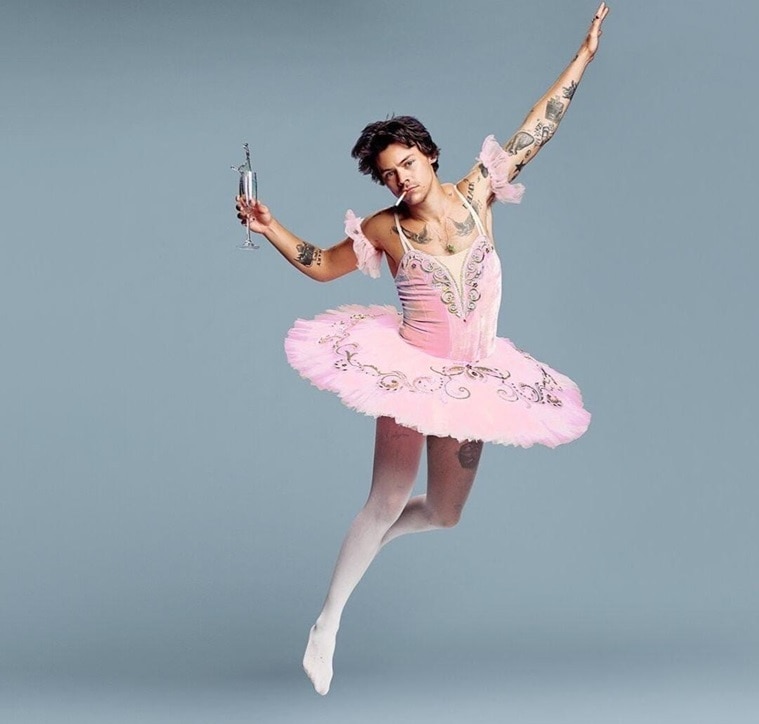 Also Read: From Starting A Cosmetic Website To Becoming India's Newest Self-Made Female Billionaire, Falguni Nayar!
Mehta said that he began his dance journey when he was just 7-years-old.
"I stole my mother's dupattas and skirts and will lock the room, play some romantic music, and twirl. I never realised why I locked myself up. Probably because I felt it was strange for men to wrap around a skirt or cloth around the waist. I started wearing skirts in my dances. Dance has always made me feel secure. This was the perfect way for me to face my fear and the society."
"At 18, I moved to LA to study dance professionally. Even though I learned mixed forms, I never abandoned my thought of wearing skirts. Unknowingly I'd also become the voice of so many men who supported gender-neutral clothing, couldn't talk about it. It was a bold move but when during one of my shoots on the streets, an Indian family just stopped by & watched me with pride in their eyes & said, 'People like you make us proud of our culture!', that was enough for me to keep going!"
From dancing inside a closed room wearing skirts fearing judgments, to moving to New York to study dance professionally and then gracing the streets in beautiful skirts, he has sure come a long way.
What do you think about his bold move? Do let us know in the comments