This restaurant is small yet exquisite, with mouth-watering food made by skilled cooks. The service is remarkably fast too. They serve sizzling and fresh food. The food here comes at an affordable price. You don't have to fret about getting queasy after devouring this meal because it's maintained with hygiene.
They have the finest non-veg food. They offer a promising non-vegetarian menu free of chicken and fish, as well as a variety of mutton dishes.
Considering visiting this restaurant?
Then, let's have a peek at the specialties of this restaurant.
Dosa with onion kari and omelet on one side.
A chunk of aromatic spiced Dosa dipped into the spicy sauce of Onion Kari will leave peckish people thunderstruck. Then, comes the sizzling one-side omelet to put an end to the never-ending devour.
A Chettinad person? Then you should give this dinner a try.
Chettinad meals here are put together with fresh ground spices, dried flower pods, and salted vegetables, which provide the striking spice of the Chettinad cuisine.
Soups (even the side dishes that you get from here are exceptionally good in taste).
They make the soup with roasted veggies, frill cheese, and fresh and proper ingredients, creating a pleasant blend of textures that makes the soup spicy and wildly tasty to devour.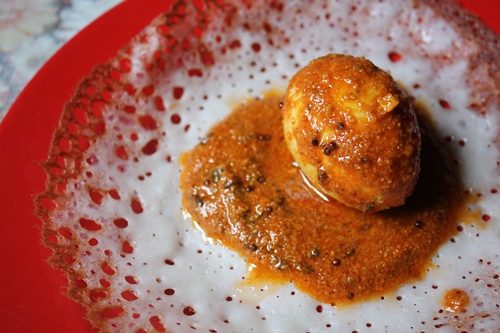 Also read: Did Television Actress Mahalakshmi Say, She Married Ravinder For His Money? Details Inside
Muttai Kari and Vengaya Kari Dosai.
Vengaya Kari Dosai itself is food with considerable flavors at the same time. Ducking it into an aromatic muttai Kari grants you a different sort of bliss.
A must-recommended restaurant to visit in Madurai.
Opening hours: 11 AM to 11 PM every day.
Address: Konar Soup Kadai Manjanakara theru branch 153, S Masi St, Periyar, Madurai Main, Madurai, Tamil Nadu 625001, Madurai, India 625001